Pesticides Tests (Laboratory Test)
£250.00 Inc VAT (£208.33 Ex VAT)
In stock
Bulk Order Discount (Unit Price)
Quantity

Price

1 - 2

£

250.00

3+

£

179.99
Description
This laboratory test will check the level of Organochlorine Pesticides in your water sample, including Aldrin, Dieldrin, Heptachlor, Heptachlor epoxide.
Pesticide compunds can easily leach into ground water. Organochlorine pesticides are chlorinated hydrocarbons used extensively from the 1940s through the 1960s in agriculture and mosquito control. Representative compounds in this group include DDT, methoxychlor, dieldrin, chlordane, toxaphene, mirex, kepone, lindane, and benzene hexachloride. They have been removed from the market several years ago because of their long persistence in nature. Organochlorine pesticides (OCPs) are fat-soluble pesticides that persist and bioaccumulate in the environment, even though their use has been banned or restricted in the past several decades.
As an example, the UK maximum contaminant level for pesticides in tap water set by DWI/DEFRA is:
Aldrin 0.03 µg/ l
Dieldrin 0.03 µg/ l
Heptachlor 0.03 µg/ l
Heptachlor Epoxide 0.03 µg/ l
All other pesticides 0.10 µg/ l
Total pesticide content 0.50 µg/ l
The Organochlorine Pesticides analysis will give you separate results for each of the following compounds:
Alpha-HCH (Alpha BHC), Aldrin, Beta-HCH (Beta-BHC), Chlordane (sum of cis & trans isomers), Delta-HCH (Delta-BHC), Dieldrin, Endosulphan A, Endosulphan B, Endrin, Gamma-HCH (Lindane), (Gamma-BHC), HCB (Hexachlorobenzene), Heptachlor Epoxide, Heptachlor, Isodrin, o,p-DDE, o,p-DDT, o,p-TDE (o,p-DDD), p,p-DDE, p,p-DDT, pp-Methoxychlor, p,p-TDE (p,p-DDD), Trifluralin. Results are for information only, no comments on water quality or wether the water is potable can be given.
Certified laboratory results in 5 easy steps
Includes everything required to carry out the test
Simply collect the water sample and post it to our laboratory for expert analysis
Results available within 10 days after posting the water sample
Bulk buy discounts available
Ideal for home & business use including the sports and leisure industry, private water supplies (bore holes, springs, wells), hotels, care homes, healthcare premises, eduction sector, farm premises and property management
Suitable for:  Potable water analysis as well as fresh water samples, including water from tanks, taps, wells, springs, boreholes, ponds, as well as rain water.
The kit for laboratory analysis contains:
Clear step-by-step instructions on how to collect the water sample(s),
Sample pots to take 1 water samples of 500ml,
Ice-packs which are to be frozen the day before the sample is taken and shipped to us with the sample,
Insulated & pre-paid return packaging,
Analysis by a laboratory.
How to use:  Once you have ordered on our website, we will send you a water sample bottle, clear instructions as well as a postage box to send the sample for laboratory analysis. Results will be sent per Email (to the Email address used in the order) within 8 days of posting the water sample.
Courier collection is included within your order. To ensure the sample meets UKAS accreditation, you should*:

Freeze enclosed ice packs overnight and place in insulated box
Take the sample on the same day of the courier collection.
Water sample to be returned within 6 weeks of despatch date (unless otherwise agreed).
*If this is not possible, please contact us. Otherwise we might not be able to analyse your sample.
Please
contact us
for bulk orders and if you would like to set up regular testing. We can provide you with a customised quote.
Please note:
The limit of detection for this test method is 0.01 μg/l (0.00001 mg/l), this is the minimun concentration which can be reliably detected.
We require a full water sample to be able to perform the tests. Refunds will not be offered where minimum volume of the sample requirements are not met.
Water samples must be taken the same day they are collected (this is vital for accurate analysis). Any results received outside of the specified holding time will receive a comment on the report to state the results could be compromised. Samples can be taken and posted Monday to Thursday. (For customers from outer Hebrides, Isle of Wight, Isle of Man and Cornwall: please check in advance to ensure overnight delivery is available in your area, refunds can not be given where services are not available).
If you are planning to have more than 1 sample analysed, then all samples need to be taken and shipped to us for analysis at the same time. If you are planning on taking the samples at different times and/or places, then please place separate orders so that we can supply the correct amount of insulated packaging and pre-paid postage labels.
This product requires insulated packaging to prevent the bacterial levels from changing in the post, the insulated packaging is therefore mandatory. Where the insulated packaging includes ice-packs then these need to be frozen the day before the sample is taken and shipped to us with the sample.
Do not mix more than one sample per bottle; please ensure one sample bottle is used per sample outlet.
This service is only available for UK customers. If you are looking to place an order from another country, please do contact us.
Failure to comply with the requirements for sample collection might result in a failed analysis of your water sample. We can not refund orders where instructions have not been followed.
MPN: Pest-LAB-1
Brand
SimplexHealthLaboratory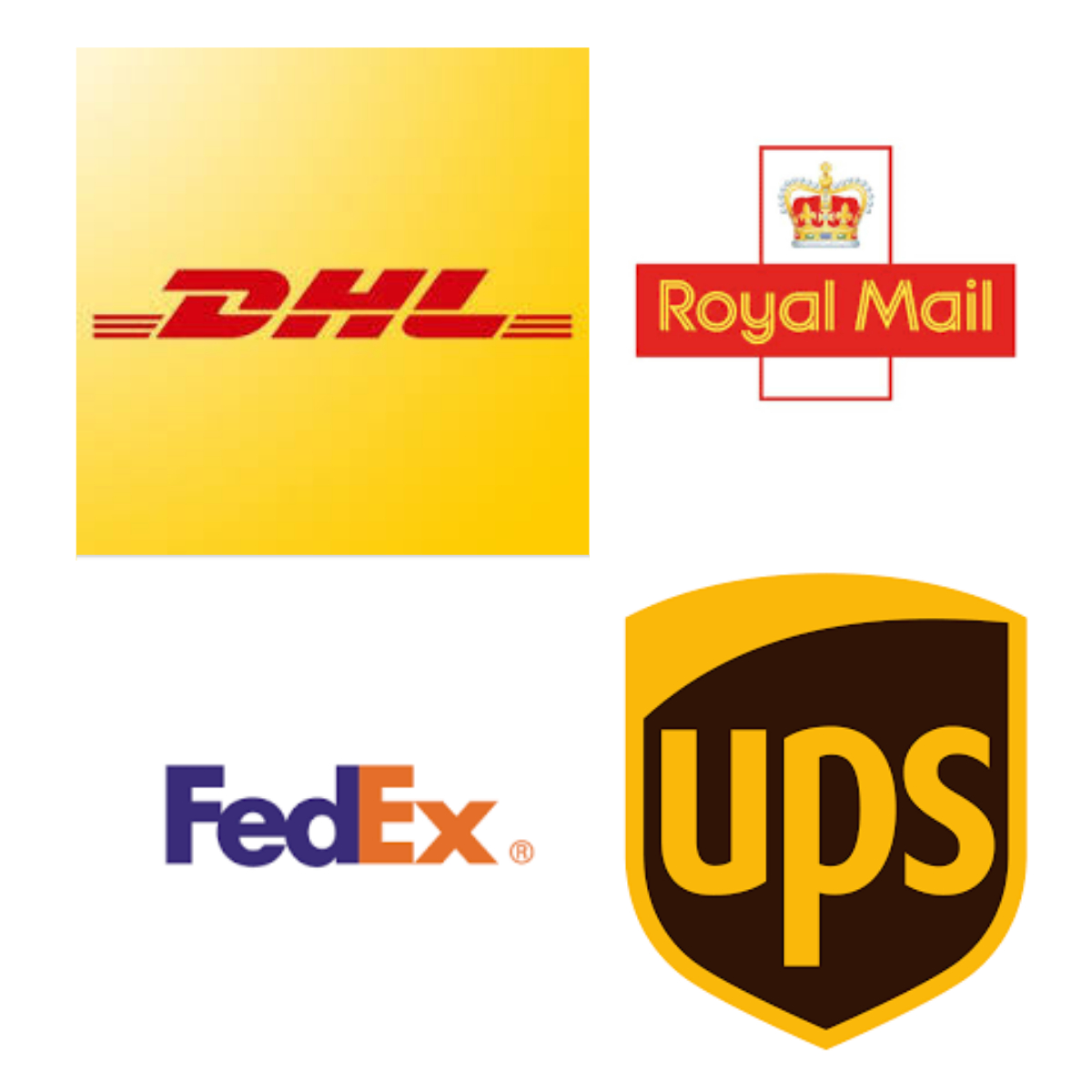 Free UK Delivery
We ship orders daily Monday – Friday (except bank holidays)
Fast & efficient shipping
Order by 12 noon for same day dispatch
UK Mainland Shipment Options:
Free Super Saver (3-5 business days): £0.00
Express (1-2 business days):

£1

.99
Special Next Day (Monday to Friday):

£

9.98
European Shipment Options:
International Shipping (5 – 10 Days)
Australia, New Zealand and USA Shipment Options:
International Shipping (10 – 20 Days)
Worldwide:
We can ship worldwide – please contact us to obtain a quote for your destination
Please note:
UK Mainland Shipping Provided by:
Free Super Saver (3-5 business days) – This is a free service using 2nd Class Royal Mail and usually arrives within 3-5 working days. In the event that no one is at home to take delivery, a card will be left for collection from your local post office or courier.
Express (1-2 business days) – This service uses 1st Class Royal Mail, costs a small fee and usually arrives within 1-2 working days. In the event no one is in to take delivery, a card will be left for collection from your local post office or courier.
Special Next Day (Monday to Friday) – This express service by Courier or Royal Mail Special Delivery, is a next working day and fully tracked service. You will need to be in to accept delivery, otherwise they will attempt delivery again the following working day or you can collect from your local depot.
Higher value orders may be shipped using Courier at no extra cost to ensure safe arrival.
Mainland UK includes England, Scotland, Wales, Northern Ireland and all BFPO addresses.
International Delivery provided by:
Royal Mail International – Depending on the order value this is part-tracked delivery service from Royal Mail. Delivery can take up to 2 weeks (depending on the destination country).
International Courier Delivery – Depending on the order value this is a fully tracked service and can take up to 1 week (depending on the destination country).
If the country that is receiving your order has strong regulations regarding the importation of goods including nutritional supplements, SimplexHealth cannot be held responsible for any additional fees incurred by Customs and/or Quarantine scanning. We also cannot accept responsibility for items returned by customs.
All delivery times are estimates and depend on local courier services as well as processing times through customs (where applicable).
---